I believe this is a JAD test pressing.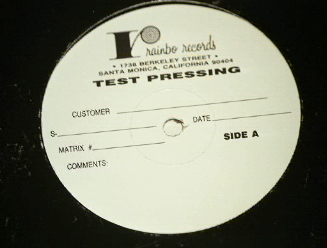 This is the "time sheet" from a Wailers radio program, on Vinyl.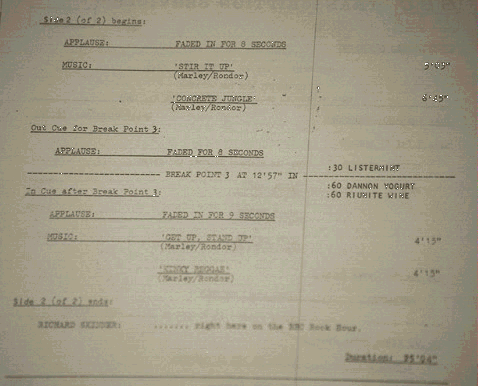 Here is another view of the track listing on the album sleeve for the radio station. The length of the commercials is also given.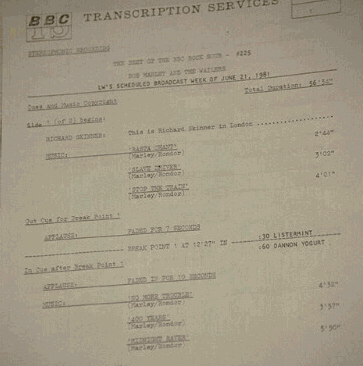 Here is a copy of I Roy's album "10 Commandments...".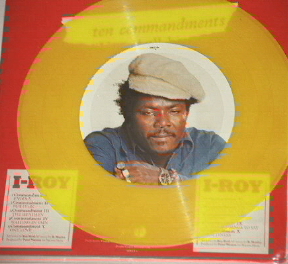 I Roy is DJing to covers of Wailers tunes, such as Three Little Birds, Put In On, One Love.
Here is another magazine I need.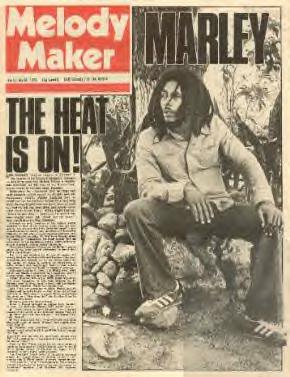 Collectors Corner No.1
Collectors Corner No.2
Collectors Corner No.3
Collectors Corner No.4
Collectors Corner No.5
Collectors Corner No.6
Contact: jahlight@wailers.co.uk