According to DD 11, page 15 , "Jah Pecker was an established percussionist in the Japanese pop scene, but in the late 1970's feeling unfulfilled musically, he traveled to America to further his musical education. His return to Japan, in 1979 coinsided with BMW visit there. He was mesmorised by Bob's performnance, and was fortunate to get to meet him."
I think this is the front of the LP, but Japanese LP's might read in the opposite direction, like Hebrew.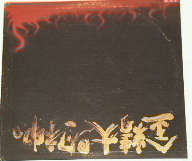 "Jah Pecker told Bob that it would be a dream come true for him to visit Jamaica and record some music. To his suprise Bob immediately invited him over, and soon after, Jah Pecker himself recording at Channel One and Tuff Gong.
The resulting tracks, together with a couple recorded in Japan, make up the album 21st Century Dub. It was released in Japan in 1980, and then in 1987 by the American cassette-only ROIR lable, but now ROIR have made it available in CD for the first time."
The back of the album: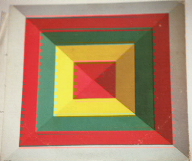 Above is the original cover, front and back, of the album, that I obtained from Chin Randy' son, which was found in his private record collection in his basement.
That was an exciting day. A fellow record collector and myself were able to go into the basement and browse through his record collection. That was also the first time I saw the burlap bag for Rastaman Vibration. I offered to buy the framed item from him, but he refused.
The tract listing on the "Casi Todo lo Mejor "album, (Catelogue Number ISLAND STEREO-0093, SPAIN 1978) that was alluded to in chapter 1 is: NWNC, Sheriff, Positive Vibration, Jamming, Is this love. (I am not sure what tracks are on the other side).
This is an interesting Korean Pressing: (I'm not sure if it is a legitimate release)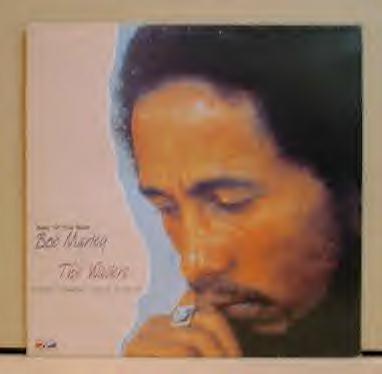 Here is the track listing and inner label: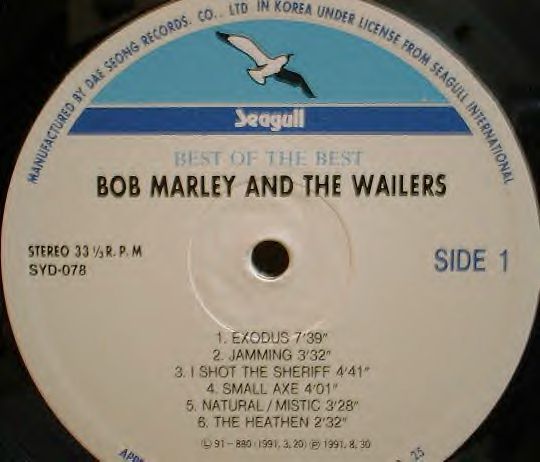 Sometimes a sleeve can be deceiving. Frequently with international pressings, the cover is the same, but the vinyl label is different.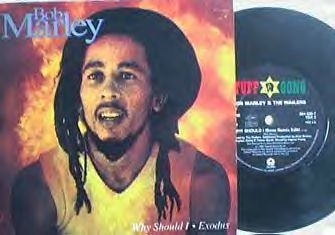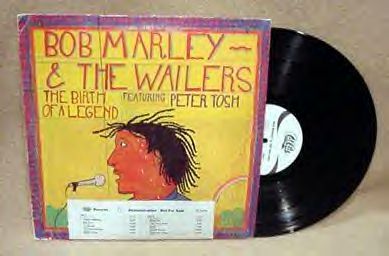 Here are some interesting labels.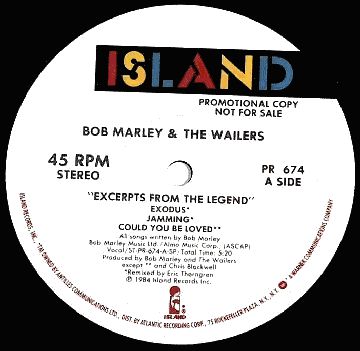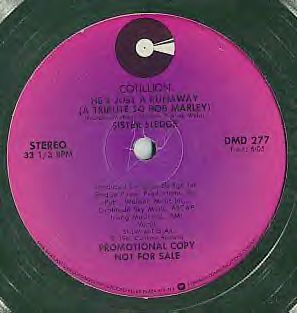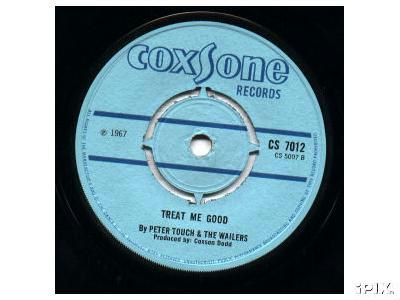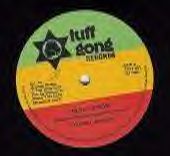 Collectors Corner No.6 continued
Collectors Corner No.1
Collectors Corner No.2
Collectors Corner No.3
Collectors Corner No.4
Contact: jahlight@wailers.co.uk